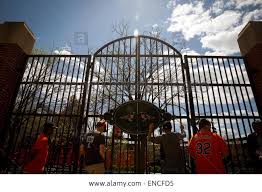 Once upon a time Martin Simpson was playing little league and had hopes and dreams. At the age of 89 he was falling frequently due to weakness brought on by urinary tract infections. Before his son could arrive at the residential group home, Mr. Simpson had been loaded onto the EMS gurney for the obligatory trip to the emergency department after he fell again. This vicious cycle was becoming out of control and Simpson's son needed to find a solution to this conundrum – a presumed opening day that would close off the option of returning to the ED.
Opening Day in Major League Baseball is a time-honored tradition that symbolizes new beginnings. The prior season is one for the books while the present scoreboard displays 0-0. There is a great anticipation with the ceremonial first pitch along with the collective chorus of root, root, root for the home team. If they don't win it's a shame. For its one-two-three strikes you're out – in this game called life. Patients near the end of life might be given similar permission to swing and miss three times, but the third time's a charm. Hope changes from improving a batting average to seceding from the batter's box with both good sportsmanship and personal dignity.
Emergency department use in the last six months of life is common and ominous. ED's are designed for advance care, not end-of-life care. Most patients prefer to receive end-of-life care at home. Notwithstanding, 77% of ED patients near the end of life are admitted to the hospital and 68% of them die there. Patients enrolled in hospice or palliative care rarely visited an ED during the last month of life.[i] Game rules or policies need to encourage patients and families to "warm-up" to these services rather than attempt swinging aimlessly and having to run the bases out of necessity. Patients need to plant their feet firmly on home plate and maintain an appropriate stance for end-of-life care.
Having an opening day at the end of life with the prospect of winning is unthinkable. Obliging patients to repeatedly return to the emergency department near the end of life seems unconscionable. Patients, caregivers and healthcare providers alike need to agree on the merits of advance care planning and reconcile that when patients fall for the third time, the gates of heaven are immediately opened by the "key factor" of palliative care. Opening day must become anticipated after the second fall and recurrent encounter with emergency services.
As patients become ill, they are determined to have something wrong. When patients are seen as dying, there is nothing wrong with them. With nothing to gain, there is nothing to lose – like any opening day the score resets to 0-0. From a personal wish list – Buy me some peanuts and Cracker Jacks, I don't care if I never get back – to the ED.   From a professional perspective – If they don't win it's not a shame. Home base at the end of life is where patients are declared Safe! Having slid into home plate, this safe zone needs to be free of expectation and intervention without the repeated bellowing cry of Batter Up!
Thomas Boswell wrote Time Begins on Opening Day. More likely, time stands still when the gates of heaven open. Both experiences wrap nostalgia and wonder with awe and anticipation. When opening day coincides with closing time, what comes to mind is the lyric – every new beginning comes from some other beginning's end. The dawn of a new day is nature's unconditional promise of many happy returns. When the sun sets on advance care for those dying, the sun rises on end-of-life care along with the invitation for a brand new prospect of the best interest of these patients. Take me out to the ballgame rather than to the ED becomes both a wish to die for and a grand opening to the ultimate field of dreams.
[i] Damian McNamara, "ED Utilization High During Last Months of Life," Elsevier Global News, August 2010,http://www.acep.org/Clinical—Practice-Management/ED-Utilization-High-During-Last-Months-of-Life/.