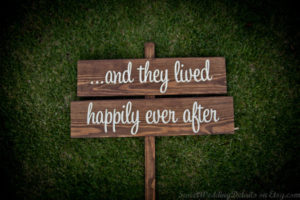 Despite wearing a patient gown, George was a distinguished-looking 72-year-old gentleman. He arrived in the ER with his charming wife, Jill, for difficulty breathing. George had end-stage lung cancer that was not responding to aggressive chemotherapy. He was also receiving treatment for congestive heart failure due to a prior heart attack. After the chest X-ray and lab studies proved inconclusive, did George wish to proceed with further testing and hospitalization?
The physician found evidence of the progression of George's lung cancer, pneumonia, a blood clot in his lung, and a possible heart attack. Determining an exact diagnosis might offer George more time, but very little quality of life. The physician did not hold out hope as a reason to admit George to the hospital. George's worsening condition meant that it was time to consider hospice.  As George was not ready to cut his losses and return home, Jill would cast the deciding vote. As usual, the caregiver would need to determine the best course of action leading to happily ever after.
These three practical tips will help lead to happily ever after:
Stockpile your hope chest
When there is a shortage of hope near the end of life, a caregiver needs to have some favorite things available to bring a smile to their loved one's face. Photos of happy memories, a favorite wine, or good movies are a great ways to spend quality time together. Planning and saving for a rainy day is what responsible spouses do. They often become caregivers one day. For better or for worse, in sickness and in health, caregivers vow to stand by their loved ones. The ultimate purpose of having a hope chest is in anticipation of living happily ever after.
Hope often triggers caregivers to open Pandora's Box rather than leaving well enough alone. Was Jill satisfied that George had fought long and hard enough or would the battle continue? Would determining the exact cause of his difficulty breathing change his overall condition? Did this situation warrant he stay in the hospital or allow him a break from further treatment? Might Jill be hoping for George to die in the comfort of their home? Replacing future dreams with fond memories in the hope chest eases the transition to let go of a loved one. This instills gladness instead of sadness at the end of life.
The value of a hope chest is that it's portable and contains the "comforter" you need at a moment's notice. Caregivers are often "not there yet" in making life-and-death decisions for their loved ones. This hesitation is a missed opportunity to make the best of a bad situation. Rather than making your patient's wishes come true, being an ill-prepared caregiver means that you risk doing harm and living with regret.
Live without regret
It's virtually impossible for family caregivers to not regret the passing of a loved one. Yet, caregivers need to figure out how to make the impossible a reality if they intend to live happily ever after. Most caregivers regret when a situation gets out of hand. They often think in hindsight that they could have done a better job of anticipating the upset and heartache.
Caregivers who love from their minds instead of their hearts tend to live in regret. The mind rarely fathoms doing anything less than saving a loved one's life. The heart is steadfast in showering the loved one with unconditional love – an unbiased and unattached form of love. This altruistic and selfless love is at the heart of most physicians who care for patients equally and impersonally.
In matters of the heart, caregivers must remain in the middle ground of taking it or leaving it up to fate. While living in sorrow, caregivers often take unnecessary responsibility for what has happened. Were you really expecting to change your patient's fate? Life and death happen and caregivers have little control over the matter. You only have the ability to take what has happened and appreciate it as being a chance to demonstrate love without regret.   
Cherish the depth of your love
You will never experience the depth of your love until you care for another person near the end of life. To live fully, you'll need to have a good laugh and a good cry. Death is meant to be a sweet sorrow over a bitter agony. You may begin to plan for when you may see your loved one again, knowing that love never dies. Was Jill ready to love from the depth of her heart or would she hold out faith and hope for George to carry on?
The wonder of love is that you may not know how to you will respond at any given moment. Naturally, you must dig deep inside when called upon to let go. This selfless act will weigh heavy on your mind until you hear the calling from the echo of previous promise made by your heart – "I promise to love and honor you all the days of my life." The depth of your love is hardly imagined and rarely tested in life. However, this needs to be a promise you make to yourself in your commitment to care for the well-being of another.
The sorrow you feel with impending loss is a testament to your love. Knowing full well that "it's better to have loved and lost than never to have loved at all," you will see that allowing a loved one to die is the fulfillment of this statement. Death being a rite of passage means that you need to make necessary preparation in anticipation. It's an honor and a blessing to care for a loved one at the end of life. The gratitude experienced in the aftermath of being a caregiver can help you live happily ever after.
——-
Jill rose to the occasion and encouraged George to agree to hospice. It was obvious that he trusted her with all his heart and felt blessed to have her support. The path to happily ever after is paved with good intentions and a loving caregiver.