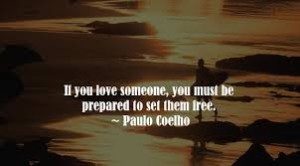 I have been eager to obtain endorsements and reviews in support of WISHES TO DIE FOR. I recently met someone who knows the CEO of General Electric, Jeffrey Immelt. My new acquaintance tells the story of how Mr. Immelt toured an extended-care facility, commented that many of the patients appeared catatonic and was surprised to learn that many of these individuals were on dialysis. He was indirectly asking the same question posed through my practice of Emergency Medicine and as author of WISHES TO DIE FOR: Is over-treating patients who are starring at the end of life reasonable and compassionate? Seriously, I am talking about people who others do love.
As the former CEO of GE Healthcare, a light bulb suddenly turned on in my mind. I decided to send Mr. Immelt a copy of my book and possibly have a prominent name share insightful words and endorse the concept of wishes actually aiding certainty and dignity.  GE and WISHES TO DIE FOR share the same enterprise to "bring good things to life."
Following my return from the post office, I received heart-warming endorsement from my 32-year-old nephew stating that he found the book both "interesting and informative."  I would not have imagined him reading this book as he is not exactly of my niche "audience." He prefers NASCAR racing over reading. He goes on to text: We were excited to get it and I thought I would read it later, but after reading the letters in the back of the book to gma and gpa I just started reading it. It never dawned on me that my book was talking about someone he loves too.
At a recent book presentation, a 20-year-old woman was eager to purchase my book and I was curious as to why she was interested in it. I received the message in a heartbeat as she simply replied, "I have a grandfather." WISHES TO DIE FOR was primarily written for her grandfather, but might be more likely read by those who love him.  It was written to generate a conversation and to gain a greater appreciation for those we love including ourselves. Declaring end-of-life wishes becomes a personal responsibility that is not to be taken be taken lightly, similar to any marriage proposal.
Coincidentally, my nephew asked his girlfriend to marry him last week. Having sponsored him in the Sacrament of Confirmation, I suggested that the commitment to love, honor and cherish is not only the next sacrament, but is actually man's proclamation of loving another as himself. He understood immediately and confidently replied that I was talking about someone he does love with his whole heart. As actions speak louder than words, having released WISHES TO DIE FOR with its inherent promise to live and let die wholeheartedly provides a resounding message of self-endorsement.