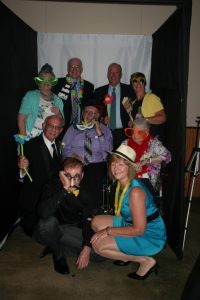 The wrap-up of Christmas with my family occurs the weekend before the actual holiday. We have established Saturday before Christmas as our time to celebrate the season, exchange gifts, break bread and share a glass of cheer. I return from St Louis and anticipate working the actual holiday in the Emergency Department. Some people feel sorry for me while I feel blessed for having this time to unwind before the holiday comes and goes. As in the larger experience of life, there is a time to be merry and a time to be mellow. Having this time to be melancholy amid the boughs of holly is actually self-indulgent.
Oftentimes Christmas morning ends and New Year's Eve begins with little time for oneself in between the holidays. The divine force of giving and receiving is omnipresent during the Yuletide season and throughout life, but most of the focus is on gift-giving rather than counting personal blessings. We are taught that it is better to give than to receive. However, the moment of overwhelming joy in It's a Wonderful Life occurred when the front door was opened to receiving magnanimous support and absolute gratitude.
I mostly care for people at the end of life who are expected to give more of themselves and receive less respect in return. Family members are often challenged by loved ones who linger before they pass. They prefer this time be hastened because it feels awkward to just let them be. However, the same opportunity I enjoy between my family's Christmas celebration and the actual deadline for Christmas is same gift of time and space that is needed for those dying to feel mellow, reflective and blessed. I suggest family members perceive their loved ones to be in the sacred chambers of a monastery during this time with Quiet Please adorning the headboard of their death bed.
How do you measure – measure a lifetime is the question posed by the song Seasons of Love. The seasons of life and love are reflected in the family snapshot that headlines this post. It was taken in a photo booth at my nephew's wedding this past year. Its vivid colors and abundance of character reflect our seasons of love along with the required give and take inherent to a large family. If I were to measure my life by the combining the ages of my parents and siblings, there are five hundred – seventy one years to consider. Given the abundance in my lifetime, I might need additional time at the end of life to simply fill grateful and fulfilled.
Moments of reflection might be included at the end of the day or every season. Similar to mourning and meditation, mellow moments allot time for every purpose and promote quality of life. Those dying have a purpose not to be interrupted, but rather sanctified. Following the last hurrah of a family celebration, patients might be granted a stay of reflection to count their blessings as a rite of passage, abiding in personal satisfaction and fulfillment. A lifetime of love needs no final words, simply a solemn moment and opportunity for the loved one to rest in peace before the actual O Holy Night.