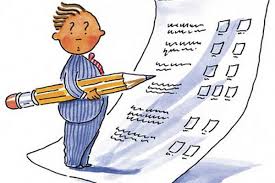 When the ball drops in New York City on New Year's Eve, will you be ready?  When the bombshell of a cancer diagnosis hits you in the ER, what will you do?  Listen to the doctor or follow an assessment and plan of your own?
Sara was a 68-year-old woman who was not feeling well and had shortness of breath. The doctor thought she might have a blood clot in her lungs. Her CT scan showed that she had lung cancer that had spread to her liver, thyroid and kidneys. She smoked for many years, but never imagined it taking a toll on her body.
Life, as Sara knew it, ended sooner than December 31.  She needed a moment for reflection and time to make an assessment. She could stay in the hospital, but had the option to go home and sleep on it. A home-base palliative care nurse was consulted and met with her in the ER.
Consider these tips for a yearly and end-of-life assessment:
Count your blessings before taking on hardships.
Sara's husband immediately broke down with the news of her metastatic lung cancer. If there was any doubt of her finding Prince Charming, it was tearfully obvious. She had a fulfilling career as a teacher and raised two successful children. Given the stress of the situation, Sara had remarkable strength.
With counting your blessings, you take note of your accomplishments. Comfort and joy emerge from realizing that you achieved a lot of your goals. Unfinished business often seems unnecessary and like a hardship. We generally do what matters to us and this is what others tend to remember about us. "All's well that ends well" when you die with a sense of thanksgiving rather than focusing on the loss.
Create closure before opening the window of opportunity
Just as 2016 draws to a close, your life is certain to end. Will there be a series of celebrations or the feeling of "Bah Humbug." Denial will keep you from creating closure, certainty allows for acceptance. The serenity to accept the things you cannot change allows you to sleep in heavenly peace.
Sara had to think about how her sisters were going to react to her cancer diagnosis. She felt they were going to insist that she receive chemotherapy. Would they also offer to suffer its side effects? Did Sara wish to die miserably to make her sisters happy?
Closure involves giving others reassurance. It's a reminder that "when a door closes, a window opens" to a brand new world.
Try out the new normal before making a final decision
Out with the old and in with the new is the message of "Auld Lang Syne." If 2017 was your last year, would you spend it differently or make other plans for the New Year? Do you have a contingency plan when you can no longer say, "at least I have my health?" Will you focus on your well-being?
Most people view Sara's situation as the worst thing that could happen. Others might see it as a new lease on life. Sara can now live for the moment and without expectations. Can the end of life truly be carefree? We are often encourage to "try it – you might like it." Decide how you might reach for the stars without being limited by others' expectations.
Before another year comes to a close, make a yearly end-of-year assessment of what truly matters to you. Then create your own advance care plan.
---
Subscribe to Dr. H's Clipboard –
Caregivers often suffer in silence while looking after loved ones and grieve in the aftermath of their death.
These twice a month email tips help caregivers understand that pain and suffering are inevitable – grieving is optional through better advance care planning.
Let's start developing a community that creates and grows understanding, knowledge and support for compassionate end-of-life care.