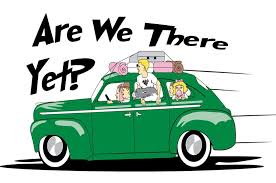 The end-of-life journey generally has many bumps in the road along with unforeseen calamities. Karl, in particular, had a series of misfortunate illnesses. He was a 62-year-old athlete with an easygoing personality and positive outlook. After undergoing ankle surgery, Karl developed a flesh-eating infection that subsequently led to a below the knee amputation. Meanwhile, a routine chest x-ray revealed lung cancer. Karl agreed to chemotherapy, but this destroyed his bone marrow and the ability to produce red blood cells. After several blood transfusions, Karl stopped the chemotherapy and was resigned to fact that his oncologist had nothing further to offer.
Karl's cancer progressed to having created a fluid pocket that was encasing his lung and Karl found himself in the emergency department struggling to breathe. I explained to Karl that draining the fluid from his lung was similar to having repeated transfusions. It is a temporizing or palliative measure.  Although Karl and his wife were engaged in our conversation, this stopped when I asked if hospice had been considered.  His wife promptly replied, "We are not there yet." While respectfully agreeing externally, I internally disagreed. Karl had reached the point of no return in his recovery and seemed to be simply making due with his dismal quality of life.
Prolonging life past the point of no return is often self-destructive and senseless, leading to less dignity and more uncertainty.  With no clear final destination, how will Karl know when he arrives there? If his breathing suddenly worsened, would he want to be detained further by being placed on a breathing machine? Endure more suffering? The recent proposal that Medicare pay for physicians to speak with patients regarding their wishes for end-of-life is care is admirable, intending to ease the burden on patients near the end of life. However, this will more than likely fall on deaf ears if patients have not determined their final destinations in order to receive end-of-life care.
Most patients in the emergency department are not there yet while still attempting to gain the most from life. The notion of a final destination seems defeatist. There is an undying feeling that something more lies beyond the horizon and one more admission to the hospital might be advantageous. This never-ending prospect tends to have people tend to reach the final destination as a dead end and not as the pot of gold at the end of the rainbow. Seemingly they have their head handed to them on the proverbial silver platter. This is a frightening proposition, yet most tend to bury their heads under the covers rather than foresee their endpoints. Those who pre-determine these endpoints are more likely to reach home base successful and safely. One arrives there when ultimately deciding to make peace with a personalized final destination.