Esther was living in a family group home at age 88. She had advanced dementia and suffered a previous stroke. Leann took care of Esther in her private caregiving home and was alarmed when Esther's blood pressure dropped suddenly as she became sweaty and unresponsive.
Paramedics arrived immediately and started IV fluids on the way to the ER. As Esther appeared near death, the emergency physician questioned Leann about the goals of treatment. While Leann wanted everything done to save Esther's life, she was not Esther's healthcare power of attorney.
Esther's daughter, Sue, was responsible for making healthcare decisions for her mother, but resided out of state. The physician spoke to Sue directly and relayed his concerns about her mother's worsening medical condition. Sue was not prepared to simply give her mother comfort care and allow her to die. She needed to first consult with other family members. The physician proceeded with standard emergency protocol to diagnose and treat Esther's disease process while Leann felt vindicated for being on top of the situation.
Within minutes, Sue phoned back and reversed her decision. Ann had spoken with her sister who had worked for hospice, advising her to not prolong their mother's life. Esther was to receive comfort care and be returned to Leann's group home. Leann reluctantly conceded. Meanwhile, Esther seemed to be improving. Sue was notified of Esther's recovery, but remained firm in the decision to consult hospice and provide comfort care.
The conflicts that occur with life-and-death decisions put caregivers at odds with one another and loved ones in jeopardy. The power of attorney not only needs to make proper decisions for their loved one, but must resolve conflicts between family members who want to do more and those that prefer to do less.
The following tools need to be readily available for family caregivers when called upon to withhold or withdraw care from a loved one: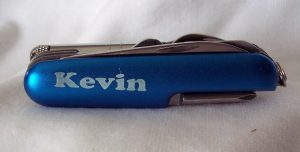 Self-Realization 
If you're in charge of how your loved one dies, why were you chosen? More than likely you are the closet ally that understands the patient best. When selected, it's important to know the values of your loved one. Do these match your own priorities? If you have a codependent personality, will you be able to move past the "triggers' that cause emotional breakdowns?
Sue came to her self-realization in a roundabout way, seeking the advice of the physician, her sister and Leann. She only needed to look inside to realize the only thing that matters is how you feel when treating others as yourself while making medical decisions on their behalf.
As caregiver turned healthcare power of attorney, you have the final say about when end-of-life care is appropriate. You need to consider what might prevent you from allowing your loved one to die.  
Self-validation
Human beings often hear a nagging voice from inside that says, "You're not good enough." This often becomes repeated in conversations that imply others are not good enough and need to get better – be the person you want them to be. Self-validation asserts, "You be you and I'll be me" (from the James Bay's song 'Let It Go').
Sue struggled with doing the right thing and letting her mother go. She needed others to agree that it was okay. "Would she be okay?" became a larger personal concern. Did Sue still rely on her mother or need the seal of her approval? Would Sue's sister have been a better choice for Esther's power of attorney?
Relationships are tricky when codependency exists.  You often need the other person to feel complete. Losing loved ones often destroys your sense of personal security. You must learn to reconcile this dilemma by affirming self-validation.
Self-determination 
We often expect a lot from ourselves and others. Given this, extraordinary measures are often taken to prevent ourselves and others from dying. Obliging others to suffer for their own good is abusive and goes against the Golden Rule: "Do unto others as you would have them do unto you."
Esther's dignity was at stake and Sue was dithering, being flustered instead of focused. Most people understand that an 88-year-old deserves to be treated with respect and comfort during her final days? Why did Sue need coaching and convincing?
Self-determination allows patients to pave the way forward with advance directives. And there are laws to protect others from sabotaging these final wishes. But it's up to caregivers to know when a chronic illness becomes terminal. The emphasis on "self" weighs the prospect of being selfish against being selfless.
Self-Preservation
 When the ship is sinking, you have the choice to go down with the ship or save yourself. Caregivers are often so caught up in preserving life that they fail to see self-destruction occurring. Sue had the choice to worry about her mother being in the hospital or come to being comfortable with Esther dying. The goal of "preserving" Sue was to get Esther home safely.
Self-preservation is built upon personal strength and well-being – survival of the fittest. This requires severing ties that bind you to a loved one and establishing healthy boundaries with your patient. It helps to delegate caregiving tasks to avoid becoming overwhelmed or depressed. Easing stress promotes self-preservation.
——
You might view end-of-life tools as rock-paper-scissors. You can imagine the physician with the power of a rock, the patient having his or her advance directive on paper and the caregiver having a pair of scissors. Let the contest begin when the patient takes a turn for the worse!
Patients hope their advance directives usurp physicians' duties to save lives. Caregivers might use their scissors to cut up their patients advance directives while physicians may have to crush that abuse of power.
The contest ends when caregivers understand the power of their scissors as effective end-of-life tools. The goal is not to cut and piece your patient's wishes to meet your own needs. Instead, use the scissors to cut the codependency cord. You accomplish this goal through the strength gained from utilizing these tools: self-realization, self-validation, self-determination and self-preservation.
Sue had these tools, but she needed to dig to the bottom of her toolbox to find them. Life-and-death situations require you to have these tools readily available to support and affirm your loved one's passing.
Top of Form
Bottom of Form