My dad had been in good health until this past February when he had two disastrous falls, resulting in a subdural hematoma which nearly killed him. Fortunately, a neurosurgeon was able to drain out most of the blood under his skull, beginning a long, slow recovery process. For several weeks my dad was complete assist, meaning he required help for everything: changing position in bed, dressing, eating, and bathing. He couldn't even stand up, let alone walk. But as my father improved and was transferred to lower levels of care (skilled nursing followed by assisted living), it became clear that family members would have to pick up the slack.
This excerpt comes from NPR's Life Kit: Be An Empowered Patient. The article, "Caregiving for a Loved One?,"  offers advice on how to say yes to help.
If "my dad" knew then, what he knows now would he have agreed with the "long, slow recovery process" to a diminished quality of life? Was "my dad" an empowered patient or a victim of circumstance? Was holistic end-of-life care a consideration when this healthy 81-year-old gentleman fell? Did he have a choice? An advance directive? The will to die? Did these tools help his son, the medical power of attorney, overcome the fear of losing his dad?
Patients are most vulnerable at the end of life until they accept natural death and avoid artificial life support readily given by EMS and paid for by healthcare insurers. A highly effective patient might avoid futile ICU admission through choosing holistic end-of-life care – the more mindful, less medical approach that upholds compassion, free choice and natural death.
"The 7 Habits of Highly Effective People" provides the template for an empowered patient to choose holistic end-of-life care:
Be proactive: Take responsibility for your end-of-life experience.
Begin with the end in mind: Visualize your plan to rest in peace.
Put first things first: Prioritize natural death over artificial life support.
Think win/win: Create a harmonious relationship between life and death.
Seek first to understand then be understood: Listen to your heart before making medical decisions.
Synergize: Meld SPIRITUAL well-being to PHYSICAL comfort for peace of MIND.
Sharpen the saw: Incorporate holistic, detoxifying, mindfulness habits in everyday life.
Family caregivers agonize over life and death decisions and need more help in understanding the wishes of their loved ones. Advance directives often fall short of explaining what to do in emergency situations. Caregivers tend to act impulsively rather than consciously. They are unlikely to be highly effective during life-threatening situations.
Like natural childbirth, many parents might consider natural death, yet few choose it out of fear. Holistic natural death can be spontaneous or deliberate with little to no physician involvement. Most advance directives allow physicians some wiggle room to use medical intervention to reverse the dying process. It's very hard for patients and caregivers to resist the temptation of life support when death is the alternative. Holistic coaching, like Lamaze classes, prepares individuals to undergo end-of-life transitions outside of toxic healthcare environments.
Patients don't want to believe or be told they're dying, but most recognize when their days are numbered. Dying in the hospital often seems like a living hell, but experiencing the end of life at home could feel like heaven on earth. There is a clear choice between a medicalized death in an institutions and holistic end-of-life care.
While medical care under the doctor's orders leads patients to hospitals, holistic care tends to the person's comfort at home. Healthcare providers use medical knowledge and high-tech machines while holistic practitioners rely on common sense and home remedies. Physicians tend to be overzealous and defensive; they feel a duty to find something wrong with patients and apply the "more is better" mentality to fix it. Holistic practitioners are considerate optimists who ascribe to the "less is more" wonder of spiritual healing. End-of-life care needs to respect the person's heartfelt wishes.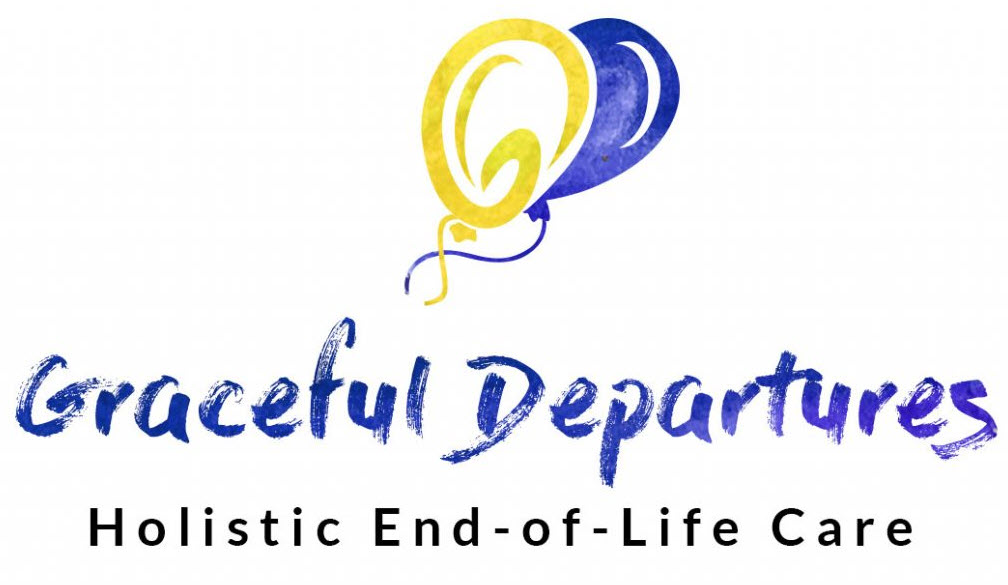 Located in Scottsdale, Dr. Kevin Haselhorst, an emergency physician and author of Wishes To Die For, is pioneering the concept of holistic end-of-life. This includes home, palliative and hospice care without the labels, confusion and condemnation associated with dying. His concierge practice, Graceful Departures, offers patients and families facing end-of-life diagnoses both the permission and the resources to manage complicated medical conditions in the comfort of their own homes. Seven out of ten people die in the hospital against their will because no one allowed them gave them an opportunity to experience a good death. Dr. H believes this will change when we agree to detoxify the end-of-life, abandoning the "long, slow recovery process" from the beginning.
A good death inspires a happy ending. While healthcare providers will keep the 81 years young alive, holistic end-0f-life practitioners defend their right to live and let die naturally. A good death ultimately leaves family members with the memory of "my dad" as the picture of health and well-being at the end.